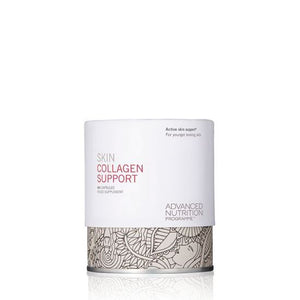 As we get older, our skin can lose elasticity. This is true of all skin types, but particularly for fairer tones because they have less melanin protection from UV rays.

Skin Collagen Support contains vitamins A which contributes to the maintenance of normal healthy skin and vitamin C for its role in collagen formation. Our nutrition experts have enriched the formula with carefully selected plant extracts.
Instructions
Take 2 capsules daily with a meal or as your health professional advises.
Not suitable for use during planned pregnancy, pregnancy or breastfeeding.
If you are under medical supervision, please consult a doctor before use.
This product should not be used as a substitute for a varied and balanced diet and healthy lifestyle.