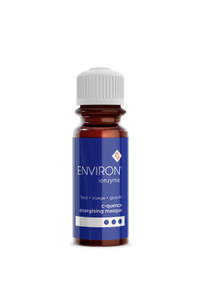 Environ® skincare – We may need to contact you regarding your regime due to the high levels of active vitamins.
Environ's C-Quence Energising Masque is a gentle micro-exfoliating masque containing a high concentration of vitamin C. This product is specifically designed for consumers with rough, sun-damaged skin.
Contains high levels of vitamin C.
Assists in energising the skin and giving the appearance of a brighter complexion.
Assists in micro-exfoliating skin and softening fine lines.
Please note that Environ is a consultation only product to purchase.

Therefore, if you are not a "Beauty at 28" client and would like to purchase Environ products, please call 0191 281 6333 for a free consultation in order for you to purchase Environ products