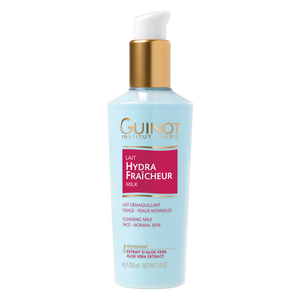 Cleanser suitable for all skin types
Use Lotion Hydra Fraîcheur for complete make-up removal
Target beauty
- Cleanses and removes make-up, freeing the skin of all impurities.
- Softens and refreshes the skin.
Takes care of the skin by keeping it balanced in terms of hydration*.
Active component
Rose extracts tone and soften
The advice of the expert
Apply morning and/or evening with a cotton pad
Texture
Fluid Milk
How to use:
Apply to the face and neck using a cotton wool pad.