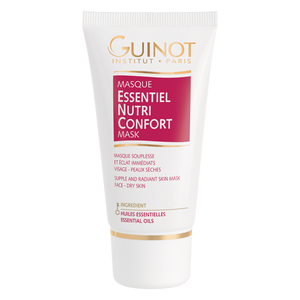 Drenches the skin in an instant bath of nutrition, with essential oils
Use Sérum Nutri Cellulaire under Masque Essentiel NutriConfort as a "nutrition perfusion for cells".
Target beauty
The energy of essential oils boosts radiance. Natural oils nourish the epidermis. Immediately restoring radiance and comfort.
Active component
Essential and nourishing oils:
The energy of essential oils revives the vital functions of undernourished skin.
The advice of the expert
Apply in a fine layer to the face, twice a week.
Remove with damp cotton pads and then finish using a toner.
Texture
Cream